I am just so delighted to have Kent drug free and would strongly encourage others with asthma to consider giving Buteyko a go. Thank you Glenn!
Fast forward to 2012
As a young child, Kent Evans was diagnosed with asthma and was on daily medication. It started at the age of four with a constant night cough that was labelled as asthma. Kent was prescribed a Vikrom inhaler by his GP. This was subsequently changed to Tilade by a respiratory specialist. His asthma was getting worse and by the time he was eight he was taking Flixotide, a steroid medication daily.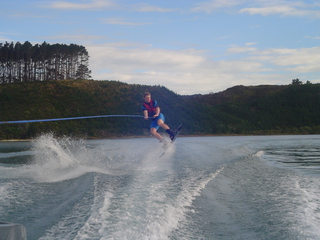 I first became aware of the Buteyko technique for asthma after watching a television documentary and reading an article in the NZ Listener extolling its virtues. I hated Kent having to take inhaled steroids to control his asthma, and no matter how many times doctors reassured me that there were no side effects with these drugs a little voice kept asking, "Yes, but over what time period?"
I enrolled Kent on a Buteyko course run by a family friend, Glenn White. Within weeks he was not experiencing symptoms and very quickly was able to come off his asthma medication. That winter was our first in five years without daily medication and trips to the doctor.
Kent is now a 20-year-old engineering student at Auckland University. He is an active sportsman. He played rugby for the 1st XV when he was at Long Bay College and now plays socially for the university. He is a keen skier, both on the snow and on the water. Good health and fitness are important to Kent, and he regularly works out at the university gym. Getting the foundations of good breathing established at an early age enabled him to enjoy an active and healthy lifestyle. For me it meant being able to watch him participate in his sports without being concerned about his breathing.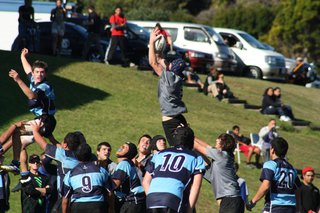 Kent no longer gets asthma or needs medication, even during high-energy sports. He still uses the Buteyko techniques on the rare occasions he experiences symptoms, such as being in a dusty environment or feeling the onset of a cold. He resorts back to what he learned as a nine year old. The fundamental understanding of good breathing is now part of his everyday life. Kent says that after practising for a couple of years, nose breathing became the norm for him.
Ten years on, I am still a strong advocate of the Buteyko programme and believe it has had a huge effect on Kent's wellbeing, throughout his childhood and adolescence. Although the technique required a large time commitment at first, Kent was cooperative and the rewards have been enormous.
Gillian Evans – Mother of Kent April 2012