In this issue...
---
Spring is already here and daylight savings just around the corner. Where has the year gone? It has been an incredible nine months with training at Duckling Dental Clinic in Japan, our newly certified practitioners and four new trainees commencing training in 2014. We will be running a school holiday programme starting 29th September. Glenn will be speaking at the Asthma Foundation conference in Wellington 10th October. We will be offering a seminar and course in Wellington in October. Note these are the only dates for Wellington in 2014.
---
Wellington Seminar & Course: October 2014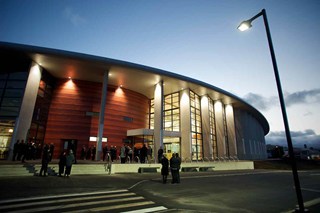 Do you know anyone in Wellington who may benefit from the Buteyko Breathing Programme? Glenn will be giving an introductory seminar and Buteyko Breathing Course in October with fellow practitioner, Tricia Enriquez-Gault of the Breathe Well Clinic in Pukekohe.
This will be an extra-special opportunity for us to be teaching in Wellington, as it is Asthma Awareness Week. The course coincides with the Annual Asthma Foundation Conference at which Glenn will be presenting a workshop.
Wellington Buteyko Introductory Seminar: Thursday, 9th October 2014, 6:00pm – 7:30pm
There will be a Buteyko Breathing Course to be held the following week:
Monday, 13th – Friday, 17th October 2014
(4:00pm – 5:30pm or 6:00pm – 7:30pm daily)
All our past Wellington clients are invited to attend the seminar and one course session for a free follow-up – booking essential.
---
Asthma Foundation Conference in Wellington, 9-10 October 2014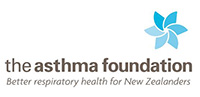 Glenn will present a workshop at the Asthma Foundation Conference in Wellington.
The workshop title is: Snoring – sleep apnoea – asthma – crooked teeth... What's the link?
Glenn will explain the connection between mouth-breathing, over-breathing and craniofacial development, and how poor breathing habits can contribute to asthma and other respiratory disorders.
The workshop will help participants identify actionable approaches for improving breathing pattern in clients with asthma.
---
Upcoming School Holiday Programme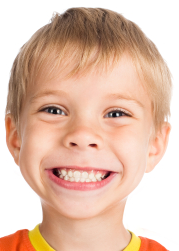 Teaching children good oral posture, nasal breathing and diaphragm breathing early in life helps the jaw to develop correctly with natural wide dental arches and plenty of space for growing teeth. This ensures the best chance for straight uncrowded teeth. Other benefits include fewer dental caries and less likelihood of enlarged adenoids, glue ear and tonsillitis. The incidence of respiratory infections and respiratory disorders is also significantly reduced. Nose breathing and good tongue posture are also shown to reduce bedwetting.
It's not too late to enrol your child in our October school holiday programme.
Monday, 29th September – Thursday, 2nd October
(11:00am – 12:00pm or 3:00pm – 4:00pm daily)
Read what medical professionals and clients have said about our school holiday programmes:
"I am a HUGE fan of Buteyko Breathing Clinics. Learning to breathe correctly can eliminate so many health issues.....asthma, anxiety, ADHD, sinusitis, snoring, recurrent colds and being overweight just to name a few."
Abby Soares – Registered Nurse | Nutritionist | Health Coach Full testimonial >>
"I think Buteyko is really good and people with asthma should do the course and make their asthma go away!"
Oliver Vannoort (age 10) Full testimonial >>
"I have seen children with asthma improve drastically and quickly with the Buteyko breathing exercises, as taught by Glenn White…….. I highly recommend Buteyko breathing training to anyone with asthma, sleep apnoea, snoring or anxiety."
Leila Masson, M.D., MPH, FRACP, DTMH, IBCLC Paediatrician Full testimonial >>
---
Breathing Courses through December 2014
Click here to view the schedule of all seminars and courses running this year >>
---
Hay Fever Hell – How to beat it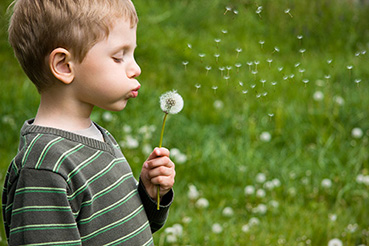 In the Spring 2014 issue of 'Allergy Today' we are told that up to 80 percent of people with asthma have allergic rhinitis.
What if the symptoms of allergies and hay fever could be relieved by simply changing the way you breathe? In other words, learning to breathe the way we are supposed to breathe.
---
Buteyko Institute of Breathing and Health ISO9001 Certification
| | |
| --- | --- |
| | Buteyko Breathing Clinic practitioners teach to Buteyko Institute of Breathing and Health (BIBH) standards. We are pleased to announce that the BIBH has achieved ISO9001 certification. This is in recognition that the BIBH operates a Quality Management System which complies with the requirements of ISO 9001:2008, and holds Certificate Number FS 611029. |
---
Congratulations to Susan Allen and Olga Horne our newly qualified practitioners. Both Susan (top left) and Olga (bottom left) have started teaching courses at our Freemans Bay clinic. Susan will be moving to Wanaka in November and will be offering Buteyko courses and yoga instruction there. However, she will be visiting Auckland regularly and will still be teaching at our clinic.

We have a remarkable team of trainees in 2014 including: Arisa Shioda BDS (Shizuoka, Japan), Dina Ceniza, Ines Steward, and Pia Schroeter. With our new trainees also come many exciting opportunities. Ongoing training will take place at Duckling Dental, Japan in 2015. Other projects initiated by our new trainees include sleep apnoea research and a pilot programme to offer breathing programmes at one Auckland school. There will be more about these initiatives in our next newsletter.
Interested in becoming a registered Buteyko Practitioner? Glenn is currently accepting applications for the 2015 Buteyko Practitioner Training Programme, commencing in February 2015.
---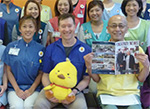 In June, I spent two weeks training 20 staff at Duckling Dental Clinic in Shizuoka, one hour by Shinkansen train from Tokyo. Duckling Dental was founded by Dr Masaaki Shioda and specialises in paediatric orthodontics... Duckling Dental in Shizuoka is without a doubt one of the most advanced dental clinics for paediatric dentistry I have seen.

It was an unforgettable experience...
Full story and more photos here >>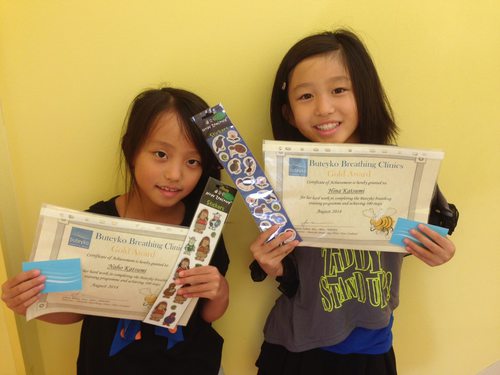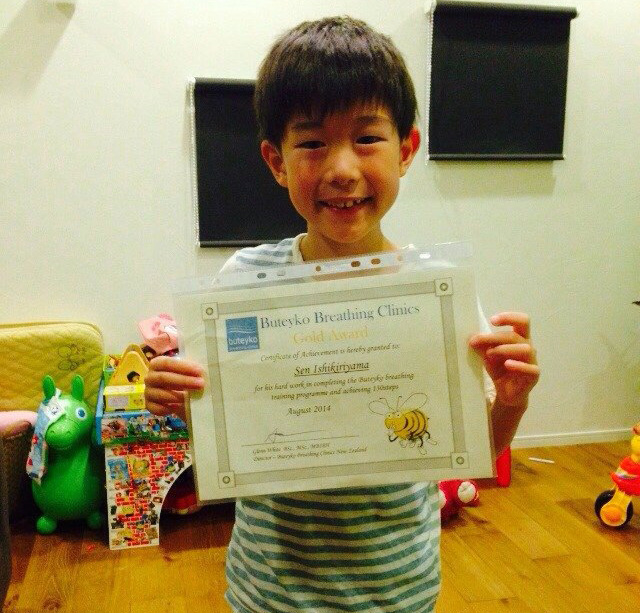 ---
To all our clients, we encourage you to come in for annual refresher sessions. If you feel you just need a boost or if you have noticed any recurrence of old symptoms, then a booster will definitely help get you back on track. Download and complete a self-assessment form and phone us on 09 360 6291.
The fee for a private one-hour session for our Buteyko clinic is $100 or $55 to join any one of our scheduled course sessions.
---
Have you visited us on Facebook?

Here are some great reasons to stop by and like our Facebook page...

You'll be helping other children like this young ex-asthmatic:

According to Ministry of Health Mortality Data there were 79 asthma deaths in 2006, 61 in 2007 and 65 in 2008. We believe many of these deaths could be avoided with increased awareness about breathing techniques for controlling asthma and proper use of preventer medication. So, promote our Facebook page and you might even help save a life.

You can help us get the message out there that there is an alternative to:

this


and this



and this


and this


and this


and this



Do it! Like us on Facebook and all the cute kittens on the internet will thank and bless you!
We want your feedback... If you have overcome your asthma, hay fever, snoring, sleep apnoea or eczema, if you are sleeping better, are less stressed or the programme has helped boost your sports performance, please let us know. Fill out our Feedback Form, email us at info@buteykobreathing.co.nz or post on Facebook about how you're doing.
Thanks from Glenn, Dawn and our practitioners... we love your likes!
---
Please forward this email to anyone you know who is interested in improving their health and wellbeing.