Buteyko Breathing Clinic Spring News
Hi everyone
This email is to give you a heads up on what is happening at the Buteyko Clinic as we head into summer. It has been our busiest and most-rewarding year to date. Four trainees undertook training this year and will be introduced in our next newsletter.

Congratulations to Tricia Enriquez-Gault who qualified in October and is now offering the BreatheWell Clinic programme at the Dental practice in Pukekohe.

The very lovely, always smiling Dawn Whitford joined us as office manager in March of this year. What did we ever do without her?


Dawn, Office Manager
Thank you to the many clients and health professionals who sent us testimonials which we will be sharing with you in the coming months. This newsletter includes information on:
---
Sanctuary Dental
Introductory Buteyko breathing seminar
Snoring - sleep apnoea - asthma - crooked teeth…
What's the link?
Children who mouth-breathe are more prone to enlarged adenoids/tonsils, glue ear, respiratory infections, asthma, allergies and chronic cough. If this habit is not corrected this can lead to crooked teeth, receding chin, protruding nose, narrow airway and a high risk of developing obstructive sleep apnoea, respiratory disorders and cardiovascular risk as adults.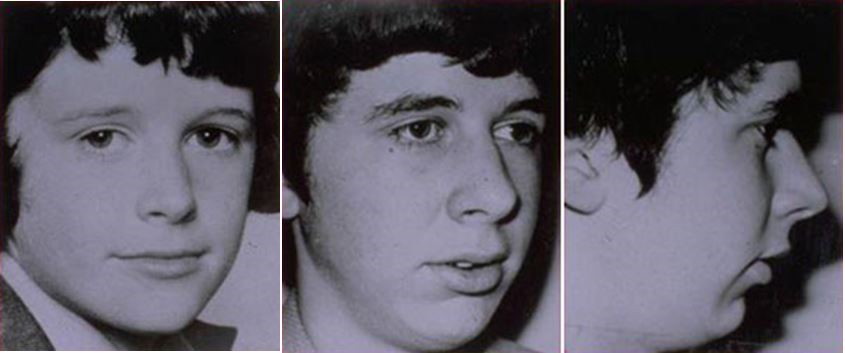 Introductory Buteyko breathing seminar
Tuesday, 12th November 6:30pm – 8:00pm
This seminar provides vital life-changing information for anyone who suffers from asthma, respiratory, sleep, cardiovascular or stress-related disorders.
In the seminar Glenn will take you through the five-day Buteyko breathing programme to stop snoring and sleep apnoea and relieve breathing-related disorders like asthma, hay fever and panic attacks. Suitable for dental and other health professionals, sports coaches, teachers and all who want to learn simple breathing techniques to improve health. CPD points for health professionals.
---
Sanctuary Dental Buteyko Course
A Buteyko Breathing course will be held at Sanctuary Dental the week following the seminar.
Tuesday 19th – Friday 22nd November 4:00 – 5:30 pm
Click here for course details (PDF)

Venue Location: Sanctuary Dental, Unit 20, 2 Bishop Dunn Place Botany
Click here for online map and directions
To book a place on the seminar or course or for more information contact:
Buteyko Breathing Clinic tel: 09-360 6291
info@buteykobreathing.co.nz
---
Buteyko Testimonials of the Week
Insomnia relief

I've had insomnia for at least 10 years now. My sleep doctor said that it is common for older people (I am 75 years old). He said there is no cure for insomnia and gave me sleeping pills. Lo and behold, my insomnia seems cured! I started sleeping through the night after one week of our Buteyko class. It is so amazing! I had suffered for a long time and this is such a great blessing for me. I never thought I'd sleep well ever again.

Eric is one of New Zealand's best known naturopaths and a widely published author of articles on health and wellbeing

Buteyko Should Be Mandatory

The Buteyko method has changed my life significantly for the better, and no doubt the lives of many patients who have been fortunate enough to have been referred to Glenn's clinic. Today, medicine is of dire need of Buteyko more than ever, particularly when one fully understands the powerful link between stress and breathing. If you are a patient reading this, consider Buteyko for any issue surrounding your breathing such as yawning, sniffing, coughing, anxiety, snoring, asthma, high blood pressure, and a host of other conditions related to over-breathing.

Eric Bakker N.D.

Click here to read more testimonials from clients and medical professionals
---
Biomedical seminar – Autism, ADHD and related conditions
Saturday, 30th November, Auckland
Dr Leila Masson (holistic paediatrician), Gina Wilson (naturopath) and Dr Helen Smith (integrative GP) will be presenting one of their popular and informative seminars on Saturday, November 30th at Leila's Karaka Bay (St Heliers) home. If you are interested in wellness for children, particularly in preventing behavioural problems or if a child you know has been diagnosed with ADHD or is on the autistic spectrum, then don't miss this. I presented at the last seminar in March 2013 and saw first-hand how this information can change lives for children and their families.
---
Bookings
Contact the clinic on 09-360 6291 if you would like to book a consultation, seminar, course or refresher session.
Please forward this email on to anyone you know who may benefit from improving their breathing. You may be responsible for changing their life!
Hope to see you soon
Glenn

Buteyko is a clinically proven technique that delivers immediate and sustained relief from breathing-related problems. It is drug free and can be practised by children
and adults.
---
Buteyko Breathing Clinics provide private consultations and programmes for people needing treatment for snoring, sleep apnoea, insomnia, asthma, sinusitis, hay fever, allergies, chronic bronchitis, COPD / emphysema, anxiety or panic attacks, and other breathing-related disorders.
---
Glenn White BSc MSc
Registered Practitioner / Practitioner Trainer BIM
20 Arthur Street
Freemans Bay
Auckland 1011
New Zealand

Phone: (09) 360 6291

info@buteykobreathing.co.nz